New Job & Promotion Box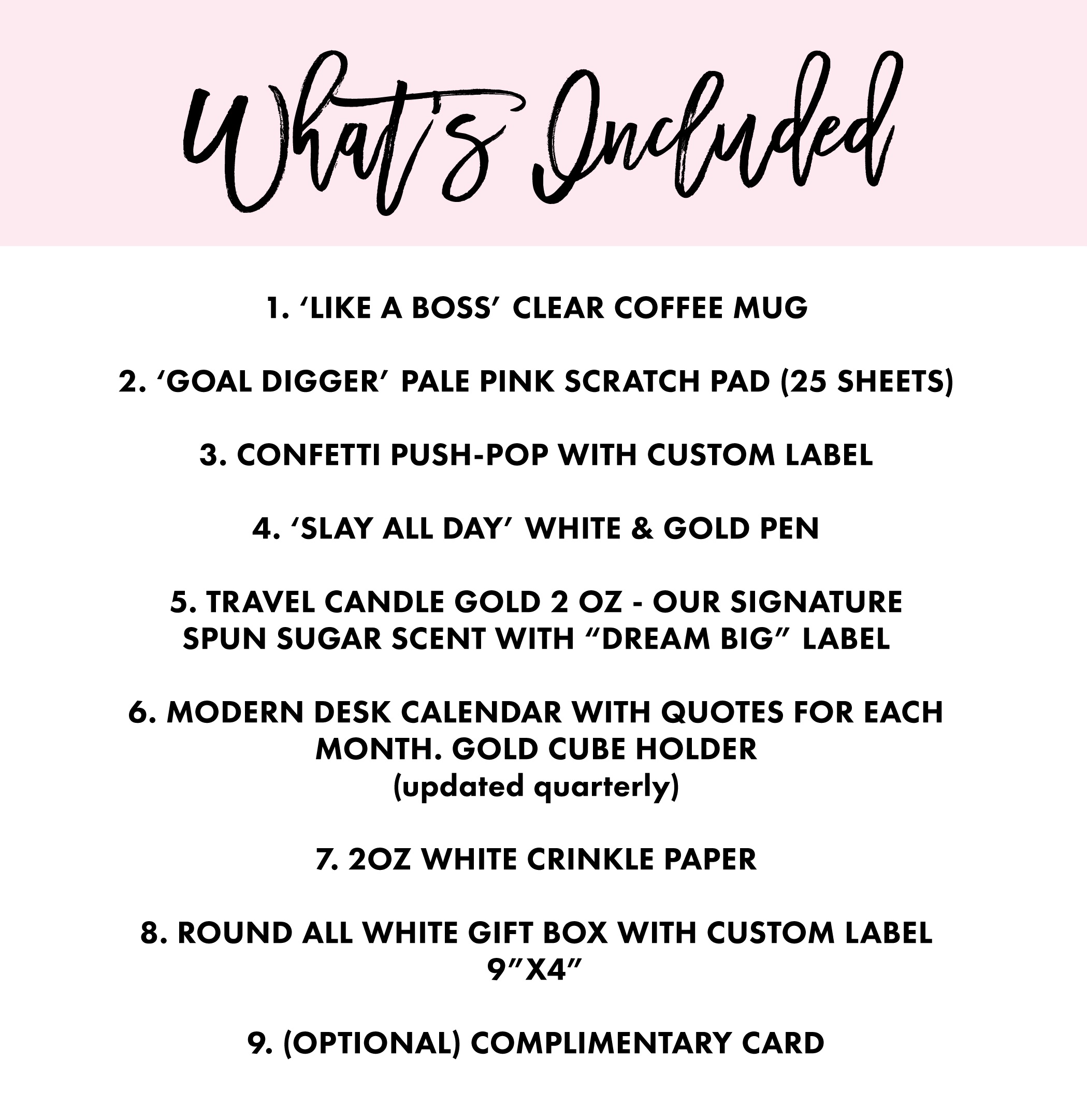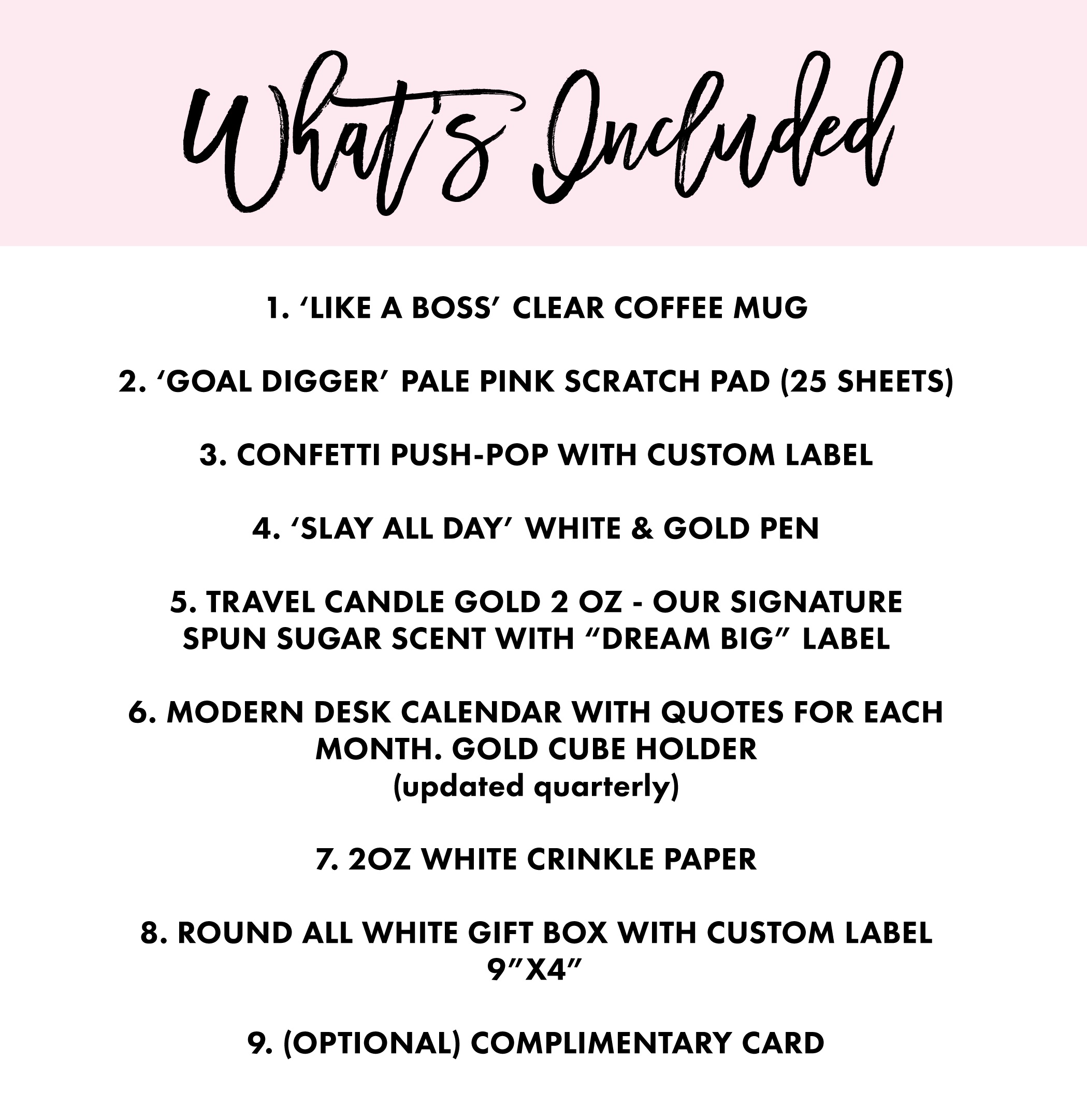 New Job & Promotion Box
New Job, Promotion and Bosses Day Boxes are here!! This box features everything you see in the photo and is customized for your recipient!
WHAT'S INCLUDED:
'Like A Boss' Clear Coffee Mug

'Goal Digger' Pale Pink Scratch Pad (25 Sheets)

Confetti Push-pop With Custom Label

'Slay All Day' White & Gold Pen

Travel Candle Gold 2 Oz - Signature 'Spun Sugar' Scent & "Dream Big" Label

Desk Calendar With Quotes For Each Month. Gold Cube Holder

2oz White Crinkle Paper

Round All White Gift Box With Custom Label 9"x4"

(Optional) Complimentary Card
CLICK ADD TO CART TO CUSTOMIZE YOUR BOX!
SHIPS IN: 4 BUSINESS DAYS (M-F)

© 2017-2018 WHITE CONFETTI BOX, LLC