CUSTOM ORDER FOR JESSICA-LITTLE SPROUTLINGS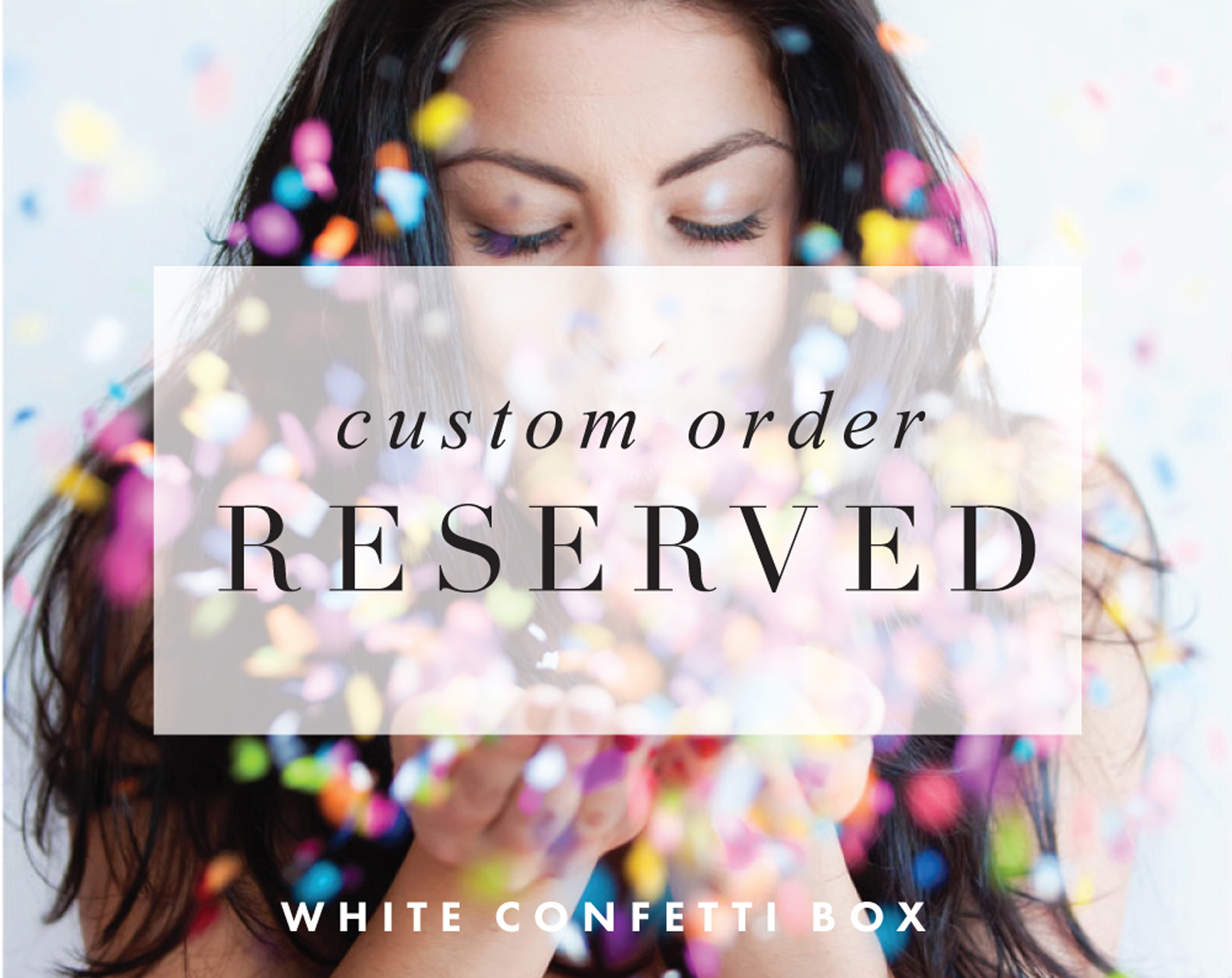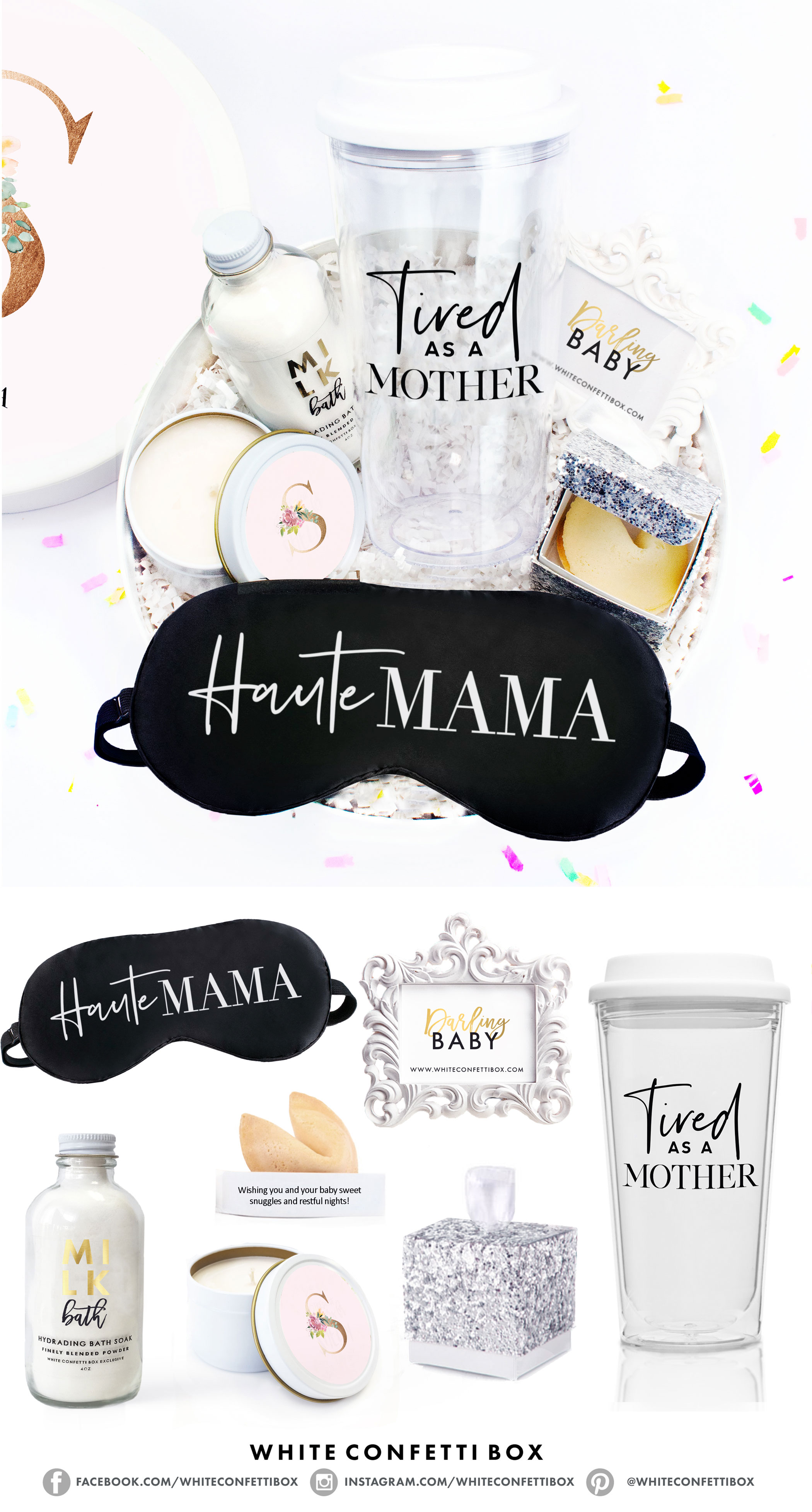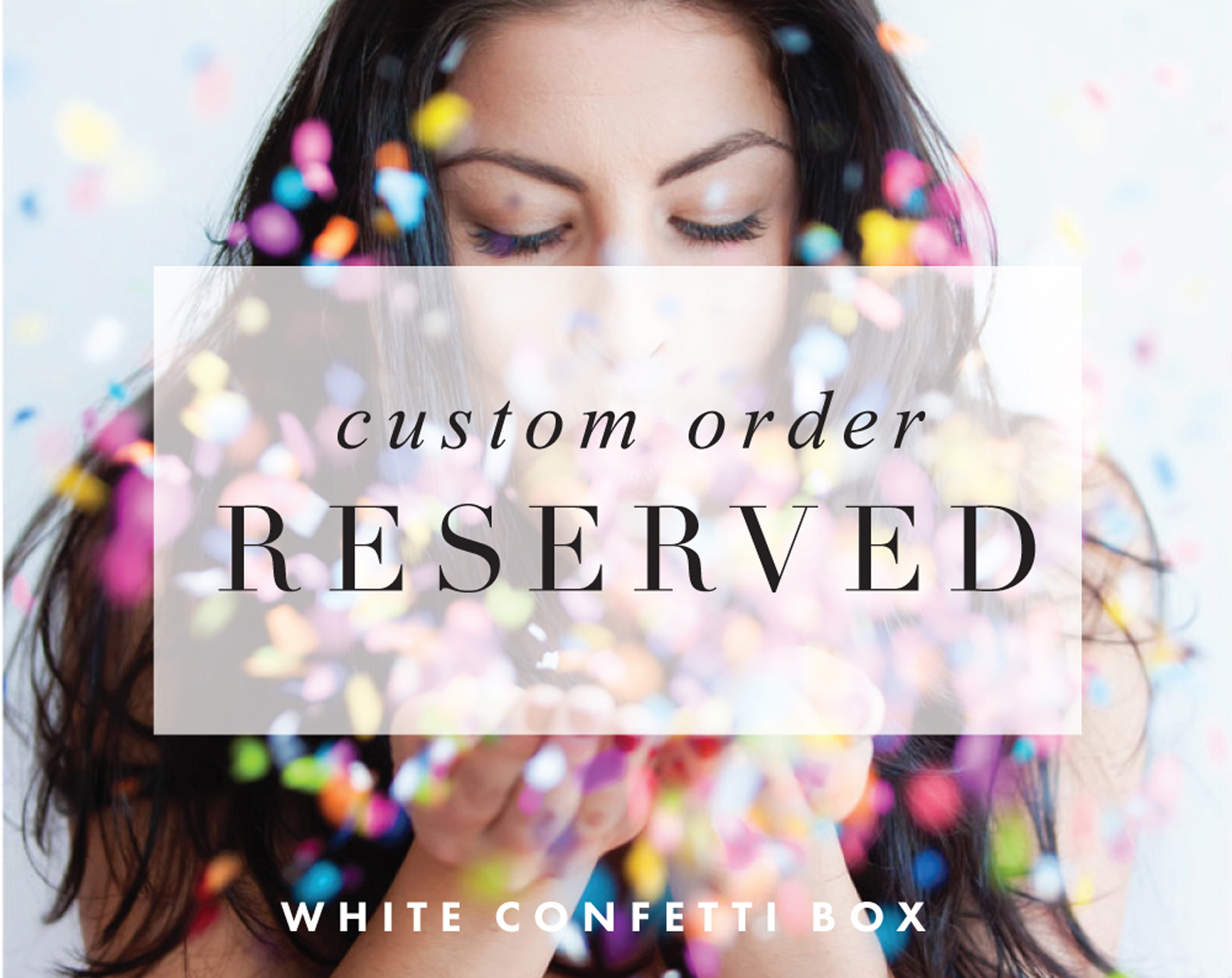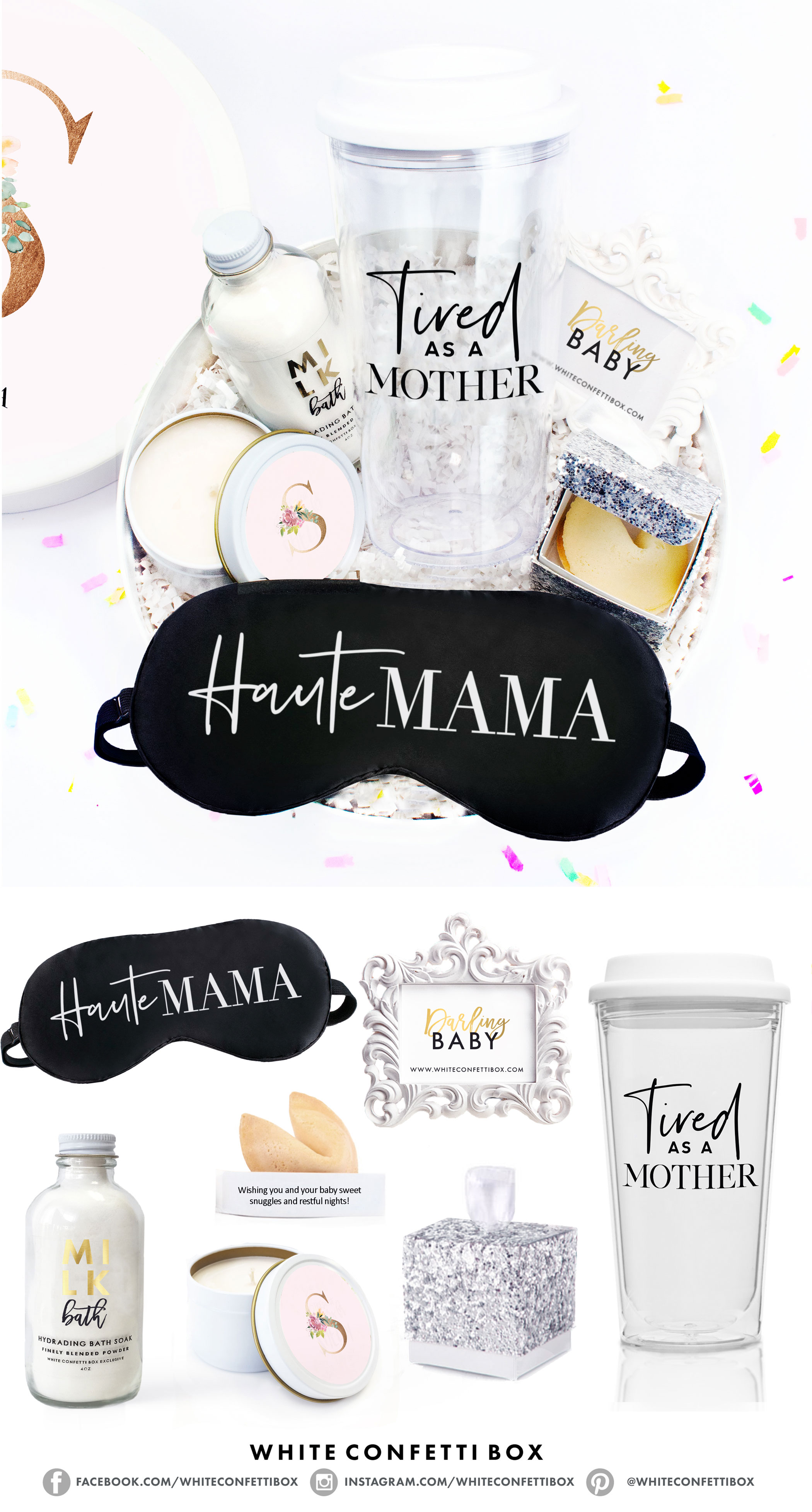 CUSTOM ORDER FOR JESSICA-LITTLE SPROUTLINGS
Signature Box 9" Round White-Custom Label
White Crinkle Paper
White Baby Candle-Custom Image
Mini Frame- CUSTOM INSERT
Tired as a mother tumbler
Haute Mama Eye Mask
Baby/New Mom Fortune Cookie
ABOUT THESE ITEMS:
1. 'Tired As A Mother' Hot/cold 16oz Clear Tumbler with White Twist on Lid - Holds 16oz of hot or cold beverages - 7" height -BPA Free - Hand-wash only Not microwave and dishwasher safe
2. Vanilla Fortune Cookie - Inside fortune says: 'Wishing You And Your Baby Sweet Snuggles And Restful Nights!' (Placed inside item #3) Kosher
3. Glitter Silver Favor Box - Cardstock favor box with silver glitter top and white satin ribbon pull - Measures 2.15" h x 2"w
4. Mini Baroque Frame/Place card holder - Each measures 3.5 " x 3.75 " and features a central window to fit a 2" x 2 5/8" photo or card. Decorative custom insert says "Darling Baby"
5. 'Haute Mama' Black 100% Silk Adjustable Premium Sleep Mask - 8" wide
6. Milk Bath Soak - Contains Milk Powder, Baking Soda, Sea Salt, Milk Sugar - 4oz Glass Bottle
7. 'Fresh Cut Flowers' 4oz Travel Candle with CUSTOM LABEL - Soy wax candle, hand poured into an 4-ounce white and gold travel tin.
8. White Nesting Crinkle Paper - Approx. 2oz white fill paper10. Round White Gift Box - 9" x 4" white gloss round hat gift box with CUSTOM LABEL
9. Round White Gift Box - 9" x 4" white gloss round hat gift box